Buying a car is serious business, and it can be an intimidating process. If you're considering purchasing a used car, things can get even trickier. Not all dealers have reputable sales methods. For this reason, it's important to understand the used car-buying process and ask the right questions.
Is this car in my budget?
The first step for any potential car buyer is to determine how much they can afford to spend. It's a smart idea to compile a list of cars you are interested in to get insurance quotes, check tax rates and compare payments. This will help you narrow down your list to vehicles that will fit comfortably in your predetermined budget. Remember that selecting a car you can't afford can lead to poor credit and other negative consequences. Consult with a financial advisor if you need help establishing a budget.
Does it have a vehicle history report?
Before you purchase a car, you should run a vehicle history report. All you need is the Vehicle Identification Number to determine if the purchase you are about to make it a good one. These reports will outline the vehicle's past ownership. The Department of Motor Vehicles also reports that these will also tell you if the car has ever had maintenance done, if there have ever been problems with the title, if there are any liens on the vehicle, if the car was ever involved in an accident and whether the car has ever been classified as a "lemon." A vehicle history report will ensure that the used vehicle you select will operate as you expect it to.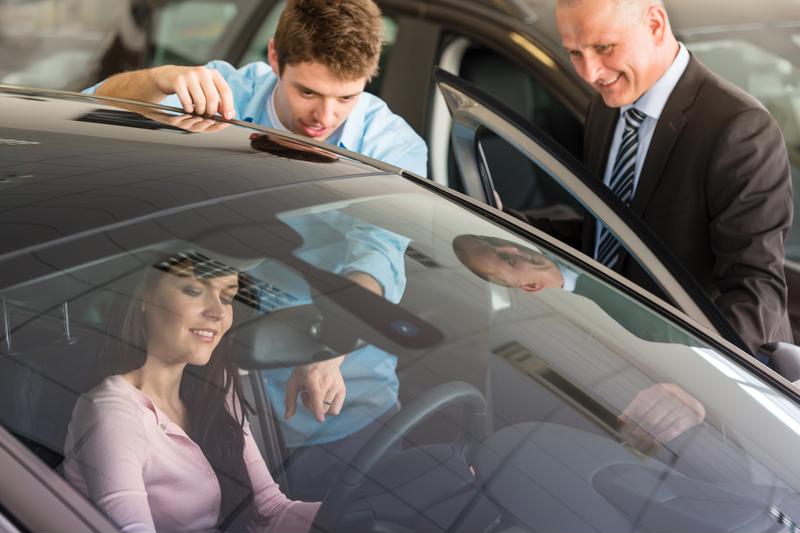 Did I notice anything unusual in the test drive?
The test drive is another important part of the car-buying process. It allows you to get behind the wheel of your desired car and see how it handles. A test drive will also alert potential buyers to any issues before a sale. During a test drive, you should be vigilant for any problems with performance. Your test drive doesn't end once you return to the car lot, though. You should open and close all doors, windows, the trunk and the hood to make sure that they operate properly.
Am I getting this car for the best price?
Everyone wants to make sure they are getting the best price when buying a car, but to guarantee this, you must do a little research. Online price guides will tell you how much the model year is worth, but it's up to you to negotiate the true value. If the car has had significant work done, it is usually smart to talk the price down.
Buying your first used car may seem like an overwhelming experience. However, if you educate yourself and ask the right questions, you will find yourself in a much better position to purchase the used car of your dreams.
To find used cars that are reliable and affordable, click here.