Archive for August, 2016
Sunday, August 14th, 2016
Owning a car makes life more convenient, but it comes with a price. Between paying for gas and insurance, as well as making sure your vehicle is always up to date with maintenance services, you have to hand over a pretty penny. But while being a car owner can be expensive, there are loopholes you can take to save some money.
Here are 10 of the easiest ways to save cash as the owner of a vehicle:
1. Reconsider your current car
If the car you're driving is a gas hog or requires service more often than you can afford, it's time to trade it in. Search for an inexpensive vehicle with little to no damage and is great on gas. Making an entirely new investment might seem like a huge expense at first, but it'll save you more money in the long run.
2. Shop frugally for a new ride
When you decide to buy a new car, don't let the dealer talk you into getting fancy accessories. Those extra add-ons are only going to add to the monthly bill. If you're looking to save a lot of money, just find yourself a vehicle that's going to get you from point A to point B safely. After all, do you really need the sound system and heated seats?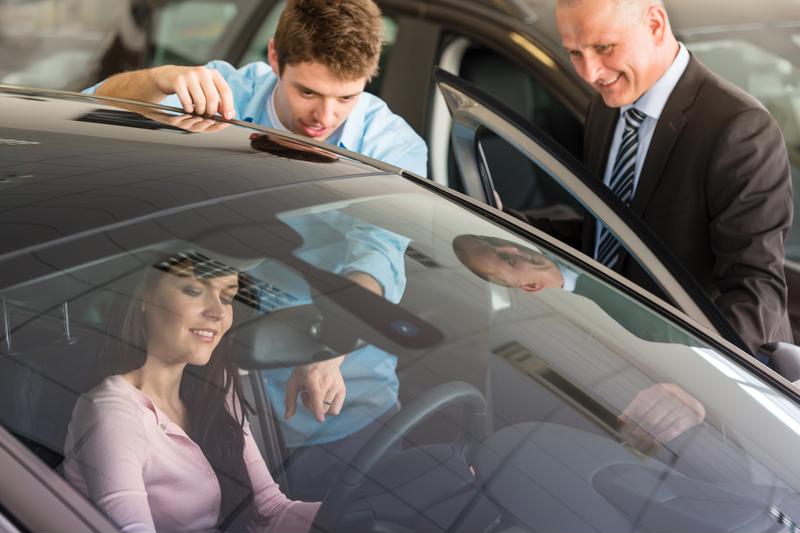 3. Search for the most affordable insurance
If your car insurance seems to be burning a hole in your pocket, it's time to search for a more affordable plan. Switching insurance can save you money, just take some advice from Defensive Driving.com and don't immediately take the first quote you get. Instead, shop around until you find the best deal that caters to your budget. Some companies will even set you up on a plan that lets you pay biannually instead of monthly, which can also save you a lot of cash in the long run.
4. Keep up with routine services
Showing your car some TLC throughout the year might seem like an unnecessary added expense to you, but it'll actually save you money, according to what Leona Dalavai Scott, editor of AutoInc. told Bankrate.
"If you maintain your car, you're avoiding expensive repairs down the road," she said.
"Showing your car some TLC will save you money."
Think of the mechanic as your car's doctor. By taking your ride in for routine services with him, he'll make sure everything is running smoothly to avoid a potential breakdown – something that could cost a huge chunk of money in repairs. That means changing the tires, oil and filters whenever necessary.
5. Learn how to maintain your car on your own
Maintaining your car is key, but that doesn't necessarily mean you have to take it to the mechanic. If possible, learn how to do these services on your own. A good portion of the price you pay at the auto shop goes to labor fees, and you can avoid these expenses by taking care of things on your own. Changing your tires and oil are easier tasks than you think, just take a look at these guides.
6. Wash your car on your own
Taking your car to the automatic carwash might be convenient, but it's not the least expensive option. Simply take care of the task on your own! Invest in a bucket, some sponges, car washing liquid and wax that'll last you the entire summer. Buying these tools to wash your car at home is just another investment that'll save you money down the road.
7. Search for cheap gas
Don't just buy gas at the station that's right up the road. Drive around and search for the lowest priced fuel. Make matters easier on yourself and download an app that does the job for you, such as GasBuddy. Simply pull it up, set your location and it'll find the best gas prices near you.
8. Be mindful of your gas usage
Owning a car might make getting around more convenient, but it's not an excuse to be lazy. If you can avoid driving somewhere to save gas, just walk. It's not only a money saving option – it's good for the environment and it's great exercise.
9. Drive cautiously
When you speed, accelerate senselessly and brake hard, you're wasting gas – which also means you're blowing money. In fact, research by the Oak Ridge National Laboratory found that aggressive driving can lower highway gas mileage by 33 percent. Drive cautiously and be mindful about your gas and you'll likely see a difference in your gas mileage.
10. Carpool with your buddies
When you choose to carpool with friends or family members, you're saving money in so many ways, according to what Christine Maley-Grubl, project manager at the Metropolitan Transportation Commission in San Francisco told Bankrate.
"When you're carpooling, you're saving money on gas, on tolls and on maintenance," she said. "You can use the high-occupancy vehicle lanes, so you get to work faster."
Talk to your colleagues and see if they'd consider carpooling – it could save all of you time and money!
If you've decided to shop for a new car but aren't sure where to get started, stop by New Jersey Auto Auction. Our salesman will introduce you to a lot full of inexpensive Carfax-certified vehicles to choose from.