Archive for July, 2016
Buying a car is a lot like making any other decision – at the end of the day, you're the one who has the last word in choosing your fate. But there are a number of myths that stand in the way of reaching that final decision to buy, and even the craziest misconceptions can sway some choices. But don't worry – we've highlighted a few common car shopping superstitions to remove from your mind before you head to the dealership:
1. You can get a great deal on a rainy day
According to Edmunds, this is a common myth that many people believe. The idea is that nobody else will be out shopping for cars on a rainy day, so you'll be the only one to score the best deals. Unfortunately, this isn't true. On one hand, you could have a lot full of people who believed the same fable that you did. Or, you'll be jumping from car to car in the pouring rain, only to find yourself walking away in drenched clothing and lost hopes for a "incredible deal."
2. All car dealers are going to rip you off
It's your car dealer's job to make a return on investment for the dealership. That means he's probably going to offer you the vehicle for way more than it's worth. But that doesn't necessarily mean he's ripping you off – he's just doing his job. Instead of letting him get away with it during your car buying experience, you need to make sure you do your research. Autobytel stated there's really no excuse for getting overcharged nowadays. That's because you can search the internet and find the manufacturer's suggested retail price, similar prices being paid in your area, the worth of your trade-in and your interest rate qualification. Learn everything you need to know before heading to the dealer so you can counter his offer with a better one.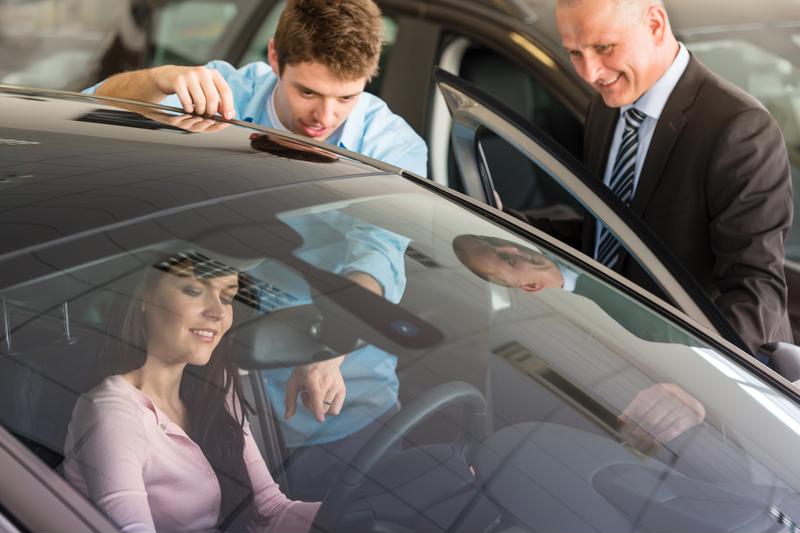 3. When you pay in cash, you get the better deal
There's no difference between handing over cash or paying with a loan. And while the dealership might think they're making it easier on themselves to just accept the stack of money, they'd make a better sale if they took the loan. For example, if you qualify for a loan at 5 percent and you get 7 percent from financing through the dealer, they're going to make that extra 2 percent. That's because financial institutions often give dealerships a good portion of the loan when you finance your car with them. Buying your car in cash might make you feel like a hot shot, but at the end of the day, that's the only benefit that comes out of it.
"You need to go check out the car for yourself."
4. Car reviews give you all the information you need
Sure, getting a second opinion before you purchase a new vehicle is always nice, especially if it's a good one. However, the whole idea of a second opinion is that it comes after yours, so you need to go check out the car for yourself before anything. It might be convenient to sit on your couch and browse the internet for a review on that car you want, but that shouldn't be where the decision is finalized. Make sure you get to that dealership and test drive the car for yourself before coming to a conclusion. After all, it's you who's going to be driving it around for the next 5 years or more, not that virtual friend of yours.
5. If you don't buy now, you'll never get the incredible offer
Sometimes, walking away from the dealer after looking into their best deal is difficult – especially if they tell you the bargain ends tomorrow. However, Cartelligent stated that unless you've found the car of your dreams that plans to go off the market tomorrow, you'll probably find a similar or better deal in a week or two. Don't settle for the low price if it's not the ride you want. Who knows, maybe your ideal car will end up showing up on that bargain lot soon!
Now that we've debunked those crazy car shopping myths, you're ready to get to the dealership! Come down to NJ Auto Auction, where we have a lot full of Carfax-certified vehicles we'd love you to take for a test drive.