Archive for February, 2016
Friday, February 19th, 2016
While teenage drivers are universally eager to hit the highway, their parents are often pretty hesitant to hand over the keys. Allowing your children to get behind the wheel can be a nerve-wracking experience, but sliding into the passenger side doesn't have to be a cause for panic. Here are five useful tips that will help keep your teen drivers – and you – safe and stress-free.
1. Consider safe driving courses
Sure, a typical driver's education course can prepare teens for the basics of the road. They learn fundamental techniques like using turn signals, parallel parking, backing up and making three-point turns. What they don't really gain from one of these standard classes, however, are the skills and knowledge required to act safely in case of emergencies.
Safe driving courses, which are offered outside of the required guidelines for earning licenses, can be great supplements to basic classes. Not only do these focused courses teach young drivers how to deal with all the obstacles of the road, but they also give them extra supervised experience behind the wheel. Esurance reported that inexperience is a leading cause behind car accidents, so providing teens with supplemental training can go a long way toward making them safe and effective drivers.
"New drivers need to be focused on the road."
2. Put down the phone
It's no secret that teenagers love to be on their smartphones – even when they should be focusing on something else. But while sneaking a peek at their screens during class might only result in detention, glancing at their phones while they're behind the wheel could have far more serious consequences. Not only is using cell phones while driving illegal in many states, but checking a device while operating a vehicle can result in a fatal crash.
You should not only enforce a strict "no looking at your device while driving" rule with your teenagers, but you should prohibit hands-free phone usage as well. While having a conversation on speakerphone might keep teens' eyes and hands free, their brains are still being distracted from the road. Because new drivers need to be focused and on high alert while learning the rules of the road, it's best that parents set rigorous guidelines about avoiding potentially dangerous diversions.
3. Pick the safest vehicle
Of course, teen drivers should only be taking to the streets in safe and efficient vehicles. Most parents, however, are extremely hesitant to drop big bucks on brand new models for their novice drivers. After all, any driver's first set of wheels is bound to endure some bumps and bruises. The good news is that there are many used cars with great safety ratings – and even better prices. According to the Insurance Institute for Highway Safety, these are the some of the safest used car models for teenage drivers:
While your first car may have been one fender-bender away from the junkyard, you shouldn't allow your teens to operate any vehicles that aren't in good shape. Esurance advised that you purchase the safest vehicle you can afford to reduce your teens' chances of being harmed in an accident.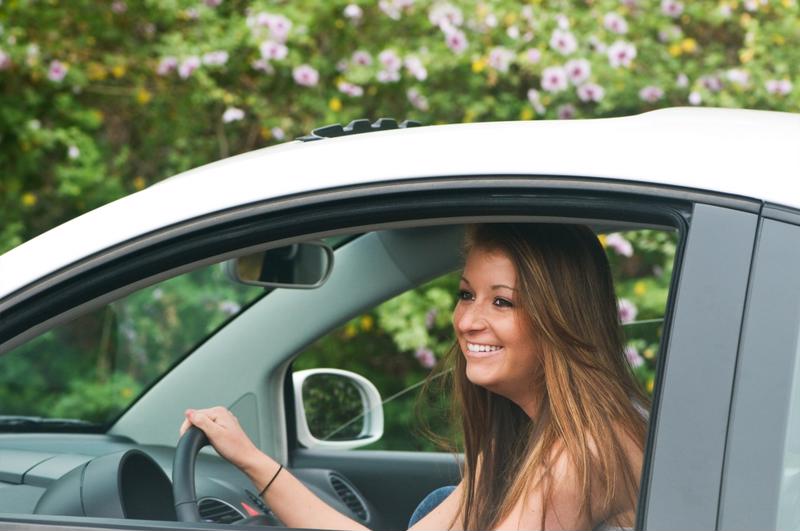 4. Divide the costs
If teens don't have any incentive to take care of their vehicles, they might be more willing to make risky choices when it comes to driving and parking. After all, trying to squeeze into that questionably tiny spot sounds a lot more appealing when you aren't going to be paying for the broken mirror. Because of this, parents should consider splitting some car-related costs with their teenagers.
Sit down together and map out your teens' driving budgets, including everything from car payments to gas refills. Decide which costs can be covered by the kids, and which payments you'll make. You should also discuss who will pay for repairs or new parts in the event of an accident.
5. Restrict night driving
New drivers face enough obstacles in broad daylight, and their challenges only increase when the sun goes down. According to Consumer Reports, 17 percent of teenage driving fatalities took place between 9 p.m. and midnight, while 24 percent happened between midnight and 6 a.m. Novice drivers aren't as familiar with being on the road, so they may become confused and distracted when they can't clearly see their surroundings. Driving late at night can also increase the risk of falling asleep at the wheel, which can result in serious accidents.
Allow your young drivers to gain experience during the day and early evening. When they've had their licenses for a decent amount of time, let them practice night driving with an experienced adult in the car. Easing them into operating a vehicle after hours will make them safer and more aware.
Monday, February 1st, 2016
February is officially here, which means it's time to start brainstorming the perfect Valentine's Day gift for your significant other. Whether you adore the holiday or simply wish it would disappear, there's a chance your loved one is probably hoping you got them a gift either way. Instead of settling for the usual box of chocolates or cute greeting card, why not opt for a present that will last? This year, consider gifting your Valentine a car-related present. Not only will it make him extremely happy, but it'll give his car the much needed TLC after driving through the harsh winter weather.
Here are nine great Valentine's Day car gift ideas for your significant other.
1. Car washing kit
Who doesn't love a clean, spotless ride? Sometimes, taking your car to the auto or detail shop for a good wash can end up costing more than you bargained for. Instead of making your loved one choose between an expensive carwash and a muddy car, Autobytel suggested gifting your Valentine a car wash kit so he can handle the mess without paying the price. Offer to take care of the first wash to make the gift even better.
2. A car cover
Shouldn't there be a way for your loved one to protect his ride after all of the hard work and detailing that's been put into it? Consider buying him a car cover to protect his vehicle from Mother Nature's elements. Showing him you care about his hard work and dedication can get you a few bonus points in the relationship, don't you think?
"Consider giving your Valentine a jump starter."
3. A jump starter
Nothing ruins a night out like realizing you accidently left your lights on, only to stumble back to a car with a dead battery. Having jumper cables in your ride is great, but what if there's no one around to give you the jump start? Don't let your significant other wait around all night for someone to show up, instead, gift him a jump starter. Not only will it keep him from hoping a friendly, helpful stranger comes to the rescue, but it'll get him home to you much quicker, too.
4. A backup camera
What better way to soup up your loved one's car than by giving him a backup camera for Valentine's Day? Not only will it add a new touch of technology to his ride, but it'll provide safety and accident-free reverse driving.
5. Dent or scratch removal
If you're really trying to think outside the box for a Valentine's Day gift, The Car Connection recommended surprising your significant other by paying for dent or scratch removal for those pesky flaws in his car. You might not think the scratches or dents are even noticeable, but it's safe to say your car-loving spouse thinks otherwise. Simply schedule an appointment for him at the closest removal shop and let him know you'll take care of the bill.
5. Custom seat covers
If your lover's car interior is in need of a little TLC, consider gifting him some custom seat covers. Not only will it add a new, stylish touch to his ride, but it's a lot cheaper than stripping the old interior and replacing it with new leather upholstery. Pay close attention to his style to help you decide which material would suit his car best.
6. A portable hand vacuum
There's nothing worse than dragging your vacuum cleaner out to the garage, searching for a long extension cord and then hoping it's powerful enough to suck up every last pebble in the floor mats. Instead of watching your significant other struggle to keep his ride clean, gift him a portable handheld vacuum. It'll help him keep his car spotless without the hassle of a huge, awkward vacuum cleaner.
7. New tires
If you're looking to take a huge weight off your loved one's shoulders, consider buying him a new set of tires. The winter weather is always unpredictable, so it might be safer to wait until the snow storms are finished for the season. Regardless, letting your lover know you'll pay for the fresh rubber when the time comes will be enough of a gift.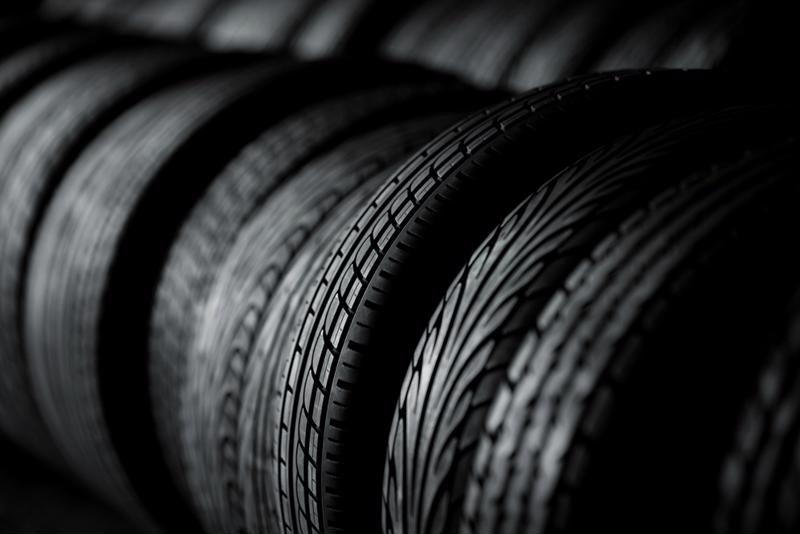 8. A gas gift card
While the National average gas price is currently only $1.79, according to AAA, no one really enjoys paying for gas, regardless of the low prices. Buying a prepaid gas gift card is a great present for anyone, whether your significant other spends tons of time on the road or not. This is a thoughtful gift that can go a long way, especially if gas prices keep dropping.
9. The little things
Want to play it on the safe side? Give your loved one a variety of car gifts that he'll make good use of, regardless of his style or taste. Boston.com suggested filling a basket with de-icer spray, car cleansing wipes, a pair of sunglasses and a sunglasses clip for the visor of his ride. He'll appreciate the effort you made to provide him with the little things that can help make the most of his commute.
If your Valentine is searching for a high-quality car this month, tell him to check out NJ State Auto Auction. There, he'll find a lot full of Car-fax certified vehicles to choose from, offering plenty of different car options to fit his needs and desires.
Monday, February 1st, 2016
Winter can be an intimidating time of the year for drivers. Instead of worrying about the next big blizzard, take steps to ensure you'll be safe in your car. It's always important to prepare for the worst road conditions to ensure top safety during your commute. Take the stress off yourself during the remaining days of the snow season and equip your car with these winter must-have items.
1. A full tank of gas
To be on the safe side, Carchex blog suggested always having a full tank of gas during the winter. Sometimes, the frigid temperatures can cause your fuel tank to freeze, which can keep your car from starting. Keeping a full tank of gas at all times can help prevent this from happening.
2. A phone charger
Nothing is more stressful than worrying about what you'll do if your phone dies during a harsh winter blizzard. Avoid having anxiety and invest in a car phone charger. This is a simple way to keep you calm during a snow storm and ensure your phone will be good to go in a time of need.
3. Winter tires
Winter tires might cost you a pretty penny, but Bankrate said they're worth it when driving in harsh weather conditions – especially if you live somewhere that sees a ton of snow. Investing in winter tires can save you time and money in the long run, which would've most likely been spent waiting on and paying for a tow truck.
"Sprinkling kitty litter under your tires can improve traction."
4. Sand or kitty litter
Kitty litter might sound like a strange item to keep in your car, but it works just as well as sand does in an icy situation, according to the Farmer's Almanac. If your car get lodged in snow or stuck on an icy road way, sprinkling sand or kitty litter under your tires can help improve traction. The extra weight of keeping the bag in your trunk can also add pressure to the back tires, which can help you out of a sticky situation.
5. A first-aid kit
Keeping a first-aid kit in your car is extremely important during the winter in case of an accident. It's hard to say when help will arrive during a snow storm, so being able to clean up and bandage any minors cuts until someone arrives can make you feel more comfortable in the situation.
If you're looking for a new ride to get you through the rest of the snow season, check out NJ Auto Junction for a variety of great quality pre-owned cars.