While teenage drivers are universally eager to hit the highway, their parents are often pretty hesitant to hand over the keys. Allowing your children to get behind the wheel can be a nerve-wracking experience, but sliding into the passenger side doesn't have to be a cause for panic. Here are five useful tips that will help keep your teen drivers – and you – safe and stress-free.
1. Consider safe driving courses
Sure, a typical driver's education course can prepare teens for the basics of the road. They learn fundamental techniques like using turn signals, parallel parking, backing up and making three-point turns. What they don't really gain from one of these standard classes, however, are the skills and knowledge required to act safely in case of emergencies.
Safe driving courses, which are offered outside of the required guidelines for earning licenses, can be great supplements to basic classes. Not only do these focused courses teach young drivers how to deal with all the obstacles of the road, but they also give them extra supervised experience behind the wheel. Esurance reported that inexperience is a leading cause behind car accidents, so providing teens with supplemental training can go a long way toward making them safe and effective drivers.
"New drivers need to be focused on the road."
2. Put down the phone
It's no secret that teenagers love to be on their smartphones – even when they should be focusing on something else. But while sneaking a peek at their screens during class might only result in detention, glancing at their phones while they're behind the wheel could have far more serious consequences. Not only is using cell phones while driving illegal in many states, but checking a device while operating a vehicle can result in a fatal crash.
You should not only enforce a strict "no looking at your device while driving" rule with your teenagers, but you should prohibit hands-free phone usage as well. While having a conversation on speakerphone might keep teens' eyes and hands free, their brains are still being distracted from the road. Because new drivers need to be focused and on high alert while learning the rules of the road, it's best that parents set rigorous guidelines about avoiding potentially dangerous diversions.
3. Pick the safest vehicle
Of course, teen drivers should only be taking to the streets in safe and efficient vehicles. Most parents, however, are extremely hesitant to drop big bucks on brand new models for their novice drivers. After all, any driver's first set of wheels is bound to endure some bumps and bruises. The good news is that there are many used cars with great safety ratings – and even better prices. According to the Insurance Institute for Highway Safety, these are the some of the safest used car models for teenage drivers:
While your first car may have been one fender-bender away from the junkyard, you shouldn't allow your teens to operate any vehicles that aren't in good shape. Esurance advised that you purchase the safest vehicle you can afford to reduce your teens' chances of being harmed in an accident.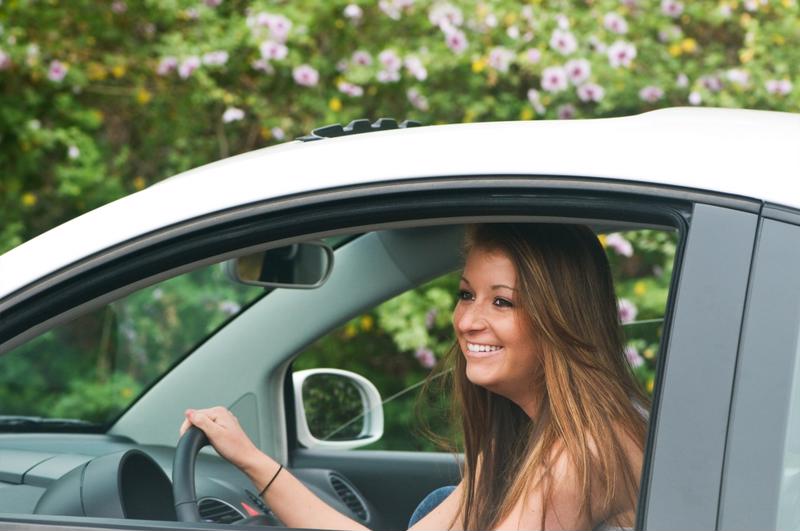 4. Divide the costs
If teens don't have any incentive to take care of their vehicles, they might be more willing to make risky choices when it comes to driving and parking. After all, trying to squeeze into that questionably tiny spot sounds a lot more appealing when you aren't going to be paying for the broken mirror. Because of this, parents should consider splitting some car-related costs with their teenagers.
Sit down together and map out your teens' driving budgets, including everything from car payments to gas refills. Decide which costs can be covered by the kids, and which payments you'll make. You should also discuss who will pay for repairs or new parts in the event of an accident.
5. Restrict night driving
New drivers face enough obstacles in broad daylight, and their challenges only increase when the sun goes down. According to Consumer Reports, 17 percent of teenage driving fatalities took place between 9 p.m. and midnight, while 24 percent happened between midnight and 6 a.m. Novice drivers aren't as familiar with being on the road, so they may become confused and distracted when they can't clearly see their surroundings. Driving late at night can also increase the risk of falling asleep at the wheel, which can result in serious accidents.
Allow your young drivers to gain experience during the day and early evening. When they've had their licenses for a decent amount of time, let them practice night driving with an experienced adult in the car. Easing them into operating a vehicle after hours will make them safer and more aware.